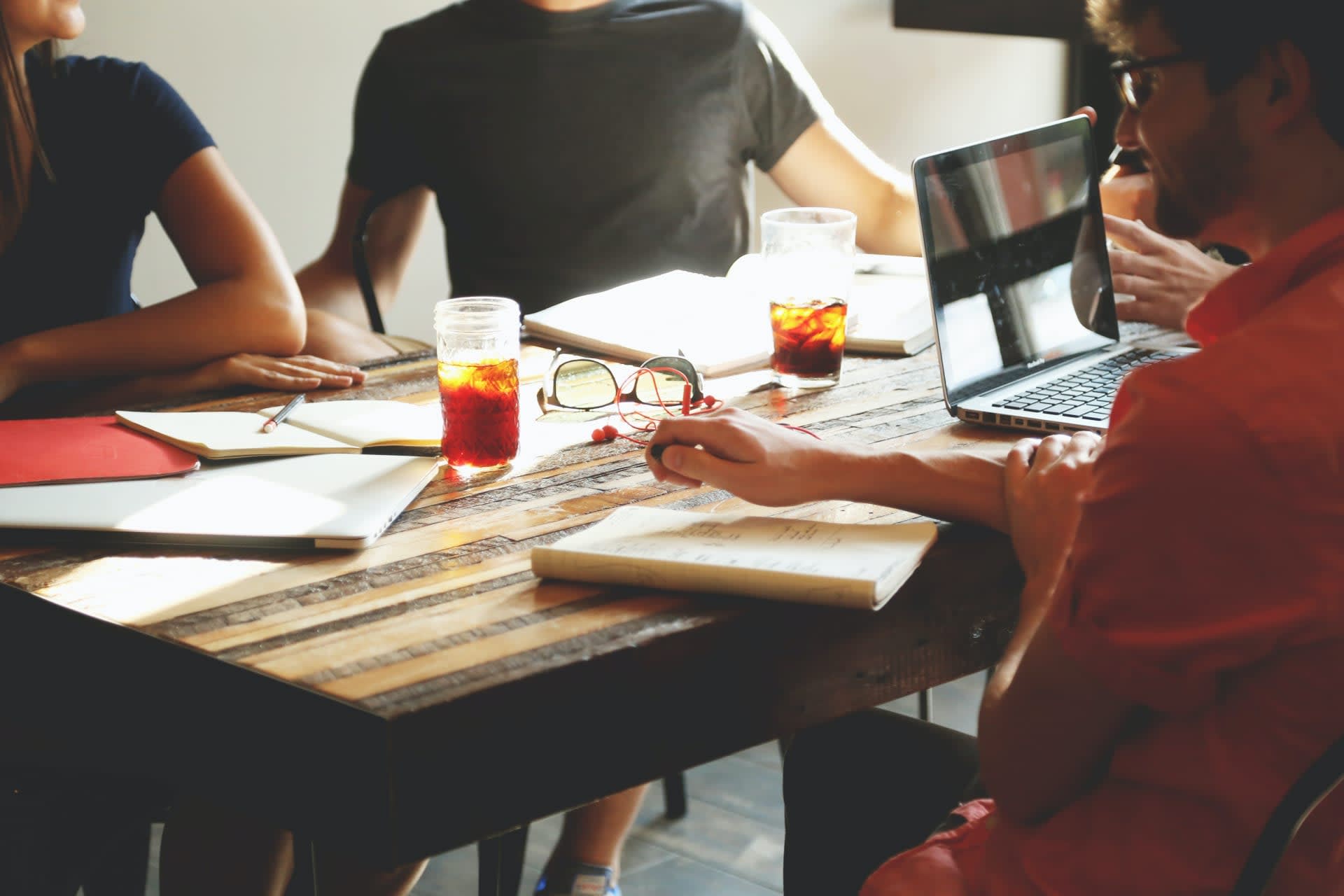 Customer Service Representative English-speaking (freelancer)
Remote

Cape Town

,

Western Cape

,

South Africa
Job description
Remote job. Start right away.
Looking for a varied remote agent role within an innovative global business? Able to speak English? Then we're looking for you! Digital Customer Care Company in Amsterdam, The Netherlands, is looking for people with a high level of English for the position of Customer Service Agent.
Our story (the short version)
Since our creation in 2014, we've grown from a small attic business to becoming a global contact center company. We have contact center agents based in 10+ countries and deal with 15,000+ customer interactions a month.
Operating in a growing industry, excellent quality is a key ingredient in making us first choice for outsourcing multilingual customer service. That's where you come in.
What do we do?
For our clients, we proactively greet all their website visitors and ask them if we can help them find the right information. Using live chat, you support visitors in searching and finding information, and you help them choose and make decisions. We also use phone and email and other types of messaging such as WhatsApp to answer questions from our clients' customers. Our clients are in the automotive and fashion industry, IT companies, industrial companies, ecommerce, travel agencies, and educational institutions. By outsourcing customer service to us, our clients can focus on their core activities.

Why the Agent is so important.
Our Agents are the front line of our core product, ensuring the continued success and growth of the business. We are looking for an agent who generates leads for the sales departments of our clients as well as delivers excellent customer service via different communication channels. The candidate can communicate with all prospects in a professional manner and to build a relationship. This role is critical to leading the way in creating a passionate customer experience. Ideally, our Agents are strong at fast thinking and multitasking, and they are highly responsible individuals who take pride in their work and share our great passion for exceptional customer service. Our support team plays a vital role in our organization's success as our Agents are constantly in touch with our beloved customers.
About the work
In this varied and versatile position, you're responsible for answering various customer questions about products and services. In particular, you'll cultivate an interest in the visitor with the aim that he or she leaves contact details. After extensive training, you will have plenty of knowledge of the various products and services that our clients offer. You conduct up to 3 chat conversations at the same time, answer incoming phone calls, emails, and WhatsApp messages and you also consult various systems to answer customer questions as accurately and as quickly as possible, and to enter the contact details of your leads.


Flexibility
You will work from Monday till Friday from 9 am till 6 pm Amsterdam time. Working online (especially at home) is the real benefit of this position. You must be able to work during office hours for the first weeks because of the paid training and the induction period. This is a long-term job, so you must be available for at least 12 months. This job is ideal for recent graduates and starters, but is also ideal for intelligent students, mothers with a commercial inclination, communicative home dads, and enthusiastic people over 50!

Your duties and responsibilities
Be responsible for the care of our English-speaking customers, resolving issues, answering questions, and listening to their feedback.
Work under the direction of a team leader to deliver results in lead generation and customer service.
Serve small and large companies based on complexity and service level.
Qualify leads and deliver excellent customer service through different means of communication.
On a daily basis, you will work with:
Communicating with a range of customers – answering questions and generating leads
E-mailing the leads and escalations to clients and processing refunds and returns in their ecommerce systems.
Here is our offer.
Here at Digital Customer Care Company, we offer our colleagues the chance to develop and grow alongside top talent in one of the world's leading contact centers in Europe. By providing a creative, dynamic, and innovative environment, we empower our people and give them the tools and culture for success.
Your skills and these great rewards belong together:
The chance to be part of a fast-growing digital-first, remote-only company with a friendly feel
Work from anywhere in the world
Contribution to your electricity, internet, and telephone expenses
Your own computer with two large screens (delivered to your home)
The opportunity to develop your skills and experience
Great team and company events
You will receive extensive training and further support on the job by experienced Agents and Team Leaders. We also offer ample opportunities to work on your own development and growth. We like to invest in talent that wants to perform and develop further (for example to team leader, customer success manager, or marketeer)!
The opportunity to gain a lot of knowledge and experience at a wide variety of companies.
Good earnings of 12,000 ZAR gross per month worked. Plus, a bonus scheme for the quality of your work (after two months of service).
Annual bonus based on company performance.
An international work environment with a whole lot of fun thrown in!
Diversity, Inclusion & Belonging
No matter who you are, what you look like, who you love, or where you are from, you can find your place at Digital Customer Care Company. We're committed to creating an inclusive culture, encouraging diversity of people and thinking, in which all employees feel they truly belong and can bring their most colorful selves to work every day.

Are you enthusiastic and do you see it as a challenge to strengthen our team? Get in touch with us right away. Click Apply and send us your CV in English!
Job requirements
Your knowledge and skills
We are proud of our Agents because they are excellent modern, versatile cloud workers. They have the following skills:
Excellent spelling and grammar of the English language at least C1 level (we will test this)
Strong interpersonal skills and a passion for consistently providing great customer experience.
A customer-centric approach: you turn toward customers with empathy and are understanding of their problems.
Great listening skills: you can turn customers' feedback into product improvement suggestions.
Adaptability: you are open to learning new things and are comfortable with being in an environment where a lot of experimenting takes place.
Eagerness to develop you're receptive to constructive feedback and you are keen to advance your skills.
More than 300 keystrokes per minute, touch typing with a precision of at least 95%
Can multi-task very well, you'll regularly conduct multiple chats simultaneously
Proven track record of excellent attendance and punctuality
Able to thrive in high-pressure situations.
Able to work towards a monthly goal.
Strong demonstrable experience with the Internet and multiple software applications 'in the cloud'
Confidentiality when handling sensitive information (you will have to sign a nondisclosure agreement)
You're an expert in working independently and continue to motivate yourself (important, because you will work from home)
Access to a home workspace with a fast internet connection
Very flexible regarding working hours
You're available for at least a year.
College level thinking
We test candidates for the following skills:
Proficiency in the English language
Typing speed
Customer service skills
Online Business etiquette
The procedure consists of the following steps:
Typing test
Language test
Role-play via live chat
Job interview via Zoom with the director